Posted: 27 June 2017
Mad Dogs Brisbane coming in July 2017!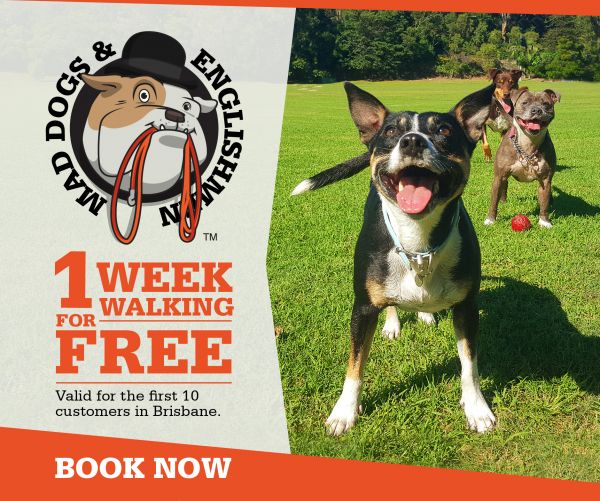 ---
Posted: 19 January 2017
New Franchise In Parramatta & Epping
New for 2017! We are now walking dogs in Parramatta, Carlingford & Epping, and surrounding suburbs.
Wayne joins us  as owner of Mad Dogs & Englishmen Parramatta and brings with him a wealth of dog training experience having worked as a manager for a mjor dog boarding facility where he taught on the NDTF dog trainers course, and also ran training classes. He also worked as dog handler in the Australian Army as detector dog handler and trainer.
He is available any day for dog walking, feeding or training call him now on 0433 034 565 to see how he can help.
Waynes full profile can be viewed on the 'Contact us' page.
---
Posted: 15 June 2015
Another New van for Mosman
Marcelo has been doing a great job walking the dogs in Neutral Bay & Mosman.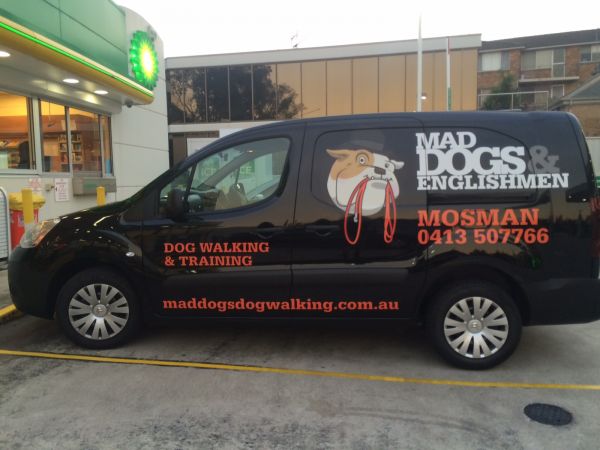 So much so that he has invested in a third van for his area! This means that we can keep the groups small and manageable, and the the standards high.
As we expand in all our area's, we have a policy of buying more vans so that we can keeep thedriving time down for the dogs, and not have to do over sized groups all in 1 van. By investing like this, we are able to ensure our standards remain at the highest level.
---
Posted: 22 April 2015
Mad Dogs Eastern Suburbs in new Telstra Ad
Xavier who does all the dog walking in the Eastern Suburbs of Sydney, and borrowed a few of the Mad Dogs for a recent Telstra advertising campaign.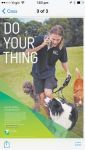 If you are a current client of Mad Dogs Dog walking Eastern Suburbs, you may even be seeing your pooch on TV soon.
To find out about using our dog walking service in Paddington, Darlinghurst , Surry Hills or anywhere else in the Eastern Suburbs, call Xavier now on 0431 462 547 or find out more on the contact us page.
---
Posted: 1 March 2015
Now Walking Dogs in Eastern Suburbs
Xavier has just taken on the franchise for the Eastern Suburbs of Sydney and is now walking dogs daily in Vaucluse, Surry Hills and surrounding suburbs.
Xavier has been working for Mad Dogs for a few years now, and has decided to start his own Franchise in the Eastern suburbs. Xavier is also nearing completion of his National Dog Trainers Certificate to allow him to have an even stronger element of training on the walks.
If you want a professional, reliable & honest dog walker, call Xavier now......
e: xavier@maddogsdogwalking.com.au
m: 0431 462 547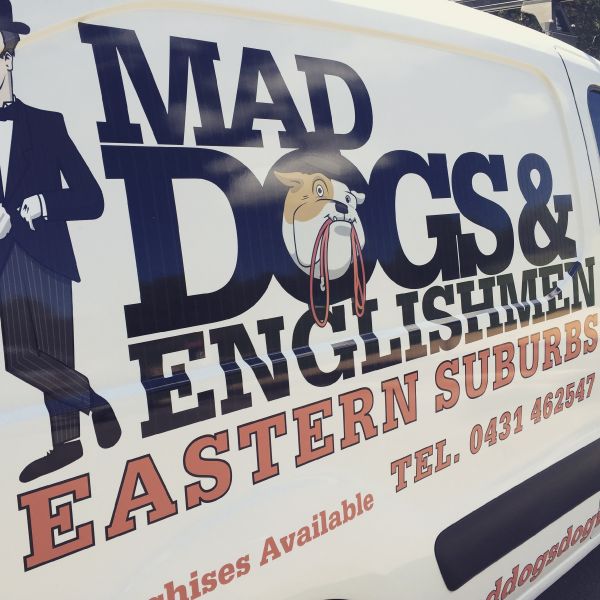 ---